Carrollton Property Management
Let Us Manage Your Carrollton Rental Property
CLICK FOR FREE RENTAL ANALYSIS
What We Do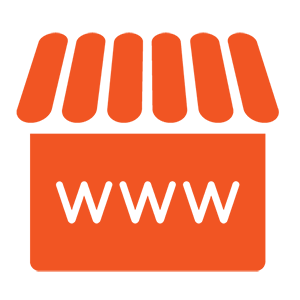 Aggressive Advertising
Creating maximum exposure for your Carrollton home, we market it to over 30 National websites. We also advertise properties on our website, Facebook page, GA MLS, and through various other local mediums. Because of our marketing efforts, we currently average 14 days on market before we receive a deposit from a pre-qualified tenant on a home.

Thorough Tenant Screening
We only place qualified tenants in your home. We start with a comprehensive application form and screen prospective tenants based on: Federal, State, and Local Eviction Records, Full Credit History, Bankruptcy, Judgments, Foreclosures, Employment Verification & History, Rental Verification & History.

Rent Collection
Our tenants have several options when it comes to paying rent, including online payments through the tenant portal. Paying rent has never been made easier.
Quality Maintenance
In our 39 Years of Experience, our team has handled maintenance of all types. We rely on this experience every day in making sure that maintenance and repair jobs are handled properly and promptly. Whatever the service request may be, our team can handle it.

24 Hour Emergency Line
Late-night maintenance emergency? We can handle that. We have a dedicated line for those unexpected moments.

Professional Accounting
As an owner you will have 24/7 access to your owner portal. You will also receive monthly statements, direct deposit, year-end cash flow statements, and 1099 reporting.


Our Win/Win Incentive Structure
12 Month Tenant Guarantee
If the tenant we procure for your home does not fulfill their initial 12-month lease, we will find and place your next tenant for free.

Performance-Based Fees
Our fees are based on the rent that we collect for you. Therefore, if you don't get paid, we don't either.
What Our Clients Are Saying

"They are very helpful to us we have a property they rent for us it is very well managed and they found a quality renter very quickly. Appreciate the time they have taken to make everything work smoothly for us and our renter."
Brea Parris, one unit

"I brought in a small multi-family unit and a single family home, and the results have been outstanding. I am getting to spend more time with my wife and finally tackle some of my own projects. The team at Vision has been very receptive to feedback from both myself and my tenants, and the changeover has been very smooth and well thought out. I highly recommend Vision to any full or part-time investors as a means to leverage your time for profitable pursuits."
Eric Marnell, six units

"Vision Realty & Management were very professional in helping my family purchase, and manage a rental property. They even helped us do a light renovation and stayed under budget. The staff have been very professional and easy to work with. They secured a tenant very quickly and are handling all the details for us. We are very pleased with their service."
Matthew Keaton, three units
Are You Ready to Get Started?
Carrollton Area Information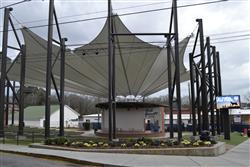 Carrollton is a strong commercial and vibrant cultural center for Carroll County and neighboring counties in Georgia and Alabama and is also the government seat of Carroll County. It is the home of the University of West Georgia with a student population of 11,000 and Southwire Company, the world's largest wire and cable manufacturer. Carrollton is also home to several other major companies in the airline, automotive, construction, power distribution, software, home entertainment, health care, poultry and seafood industries, among others. With a lively historical downtown, the Carrollton Square offers many restaurants serving a variety of international and local cuisines, as well as frequent arts and entertainment events, including free, open-air concerts and movies in the new amphitheater. Sports and recreation options abound in city parks and recreation facilities, Lake Carroll, disc golf courses, several hundred acres of accessible nature in nearby county and state parks, and the Guinness Book world's longest zipline course at nearby Banning Mills. The crown feature of Carrollton's recreation options is the nearly completed Carrollton Greenbelt, a 16-mile paved, recreational trail loop (the largest in Georgia) that connects pedestrians and cyclists to neighborhoods, schools, parks, UWG, the historical downtown and shopping areas, offering even more green space, community connectivity and better quality of life.
best live chat
Areas We Serve