Property Tax Services and Appeals
Think your property taxes are too high?
Do you need help with your property tax appeal?
We are here to save you money.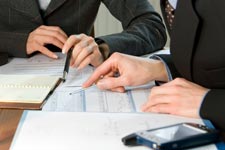 We handle property tax appeals and tax services throughout Georgia, although we primarily focus on the West Georgia Region and Metro Atlanta. We handle all aspects of the property tax appeal from start to finish, including site inspections, filing the necessary property tax returns (if applicable), working up the appeal, and appearing before the board of equalization. If we aren't able to get the board of equalization to reduce the fair market value, and if we feel like it should have been reduced, then we can file the appeal on to superior court. If the need arises, we will consult with an attorney and appear before the superior court regarding the property tax appeal.
We align our fee structure so that when you win, we win