Carrollton Property Management
Maximize your rental property's return on investment.... call (770) 836.1178 Ext.234 today for your free rental analysis.
Vision Realty & Management is a full-service real estate brokerage with a specialization in property management. Our team currently manages over 400 residential and commercial properties in Carroll, Douglas, Paulding, Coweta, and Haralson counties. Our 40 years of experience in leasing, management, and property maintenance provide owners with sound performance on their investments while reducing the stresses of property ownership.
Our services include tenant placement and full-management services. We also assist clients with the purchase and sale of real estate, having helped our clients purchase and sell hundreds of investment properties
Inquire About Our Services
---
What we do as your Carrollton Property Manager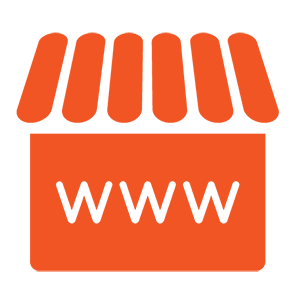 Aggressive Advertising
Creating maximum exposure for your Carrollton home, we market it to over 30 National websites. We also advertise properties on our website, Facebook page, GA MLS, and through various other local mediums. Because of our marketing efforts, we currently average 14 days on market before we receive a deposit from a pre-qualified tenant on a home.

Thorough Tenant Screening
We only place qualified tenants in your home. We start with a comprehensive application form and screen prospective tenants based on: Federal, State, and Local Eviction Records, Full Credit History, Bankruptcy, Judgments, Foreclosures, Employment Verification & History, Rental Verification & History.

Rent Collection
Our tenants have several options when it comes to paying rent, including online payments through the tenant portal. Paying rent has never been made easier.

Quality Maintenance
In our 39 Years of Experience, our team has handled maintenance of all types. We rely on this experience every day in making sure that maintenance and repair jobs are handled properly and promptly. Whatever the service request may be, our team can handle it.

24 Hour Emergency Line
Late-night maintenance emergency? We can handle that. We have a dedicated line for those unexpected moments.

Professional Accounting
As an owner you will have 24/7 access to your owner portal. You will also receive monthly statements, direct deposit, year-end cash flow statements, and 1099 reporting.
Get a Free Management Quote

Find out how much rent you can get for your investment.

Learn about how we can help maximize your rental investment's potential.
Why Choose Vision as your Carrollton Property Manager

12 Month Tenant Guarantee
If thetenant we procure for your home does not fulfill their initial 12-month lease, we will find and place your next tenant for free.

Performance-Based Fees
Our fees are based on the trent that we collect fo ryou. Therefore, if you dont get paid, we doname't either.
The Benefits of using Vision Realty and Management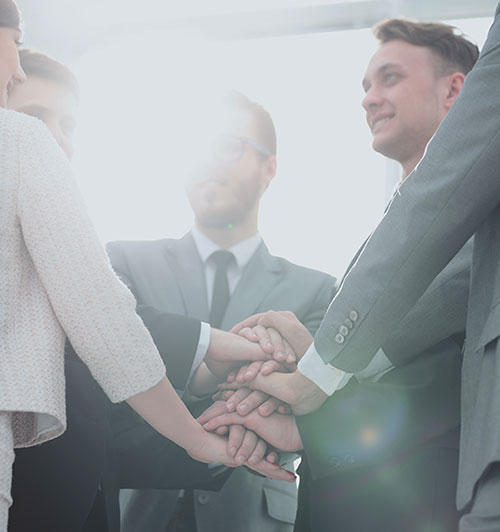 No hassle management
Automated owner statements
Online Owner Portal Access
Industry leading marketing tools
24/7 maintenance request handling
Prompt Response to Tenant Requests
Low vacancy rate
Low time on market
Industry specific local knowledge
Inquire About Our Services
Our Reputation Precedes Us
See why Owners & Investors trust us with their rental investment.

"They are very helpful to us we have a property they rent for us it is very well managed and they found a quality renter very quickly. Appreciate the time they have taken to make everything work smoothly for us and our renter."
Brea Parris, one unit

"I brought in a small multi-family unit and a single family home, and the results have been outstanding. I am getting to spend more time with my wife and finally tackle some of my own projects. The team at Vision has been very receptive to feedback from both myself and my tenants, and the changeover has been very smooth and well thought out. I highly recommend Vision to any full or part-time investors as a means to leverage your time for profitable pursuits."
Eric Marnell, six units

"Vision Realty & Management were very professional in helping my family purchase, and manage a rental property. They even helped us do a light renovation and stayed under budget. The staff have been very professional and easy to work with. They secured a tenant very quickly and are handling all the details for us. We are very pleased with their service."
Matthew Keaton, three units
Additional Services and Information
We can help you sell your property or buy additional properties
We will help you sell or exchange your current properties or acquire new properties when you decide to grow. If you choose to sell, we will market your property to our regularly updated list of interested investors. We keep current on market conditions and are ready to assist you with new investment opportunities.
We can help you reduce your property taxes
We handle property tax appeals and tax services throughout Georgia, although we primarily focus on the Carrollton Region and Metro Atlanta. We handle all aspects of the property tax appeal from start to finish, including filing the necessary property tax returns, researching and working up the appeal, and appearing before the board of equalization. If we aren't able to get the board of equalization to reduce the fair market value, and if we feel like it should have been reduced, then we can file the appeal on to superior court. If the need arises, we will consult with an attorney and appear before the superior court regarding the property tax appeal.
We stay informed about the property management business
We constantly monitor current market conditions which allow us to rent your property at its highest possible value. We keep abreast of current affairs through memberships in the National Association of Residential Property Managers, the Georgia Association of Realtors, and the Georgia Real Estate Investment Association. We are constantly improving and iterating by introducing the latest technology and innovations that are being generated in the property management industry. We stay well-informed and pride ourselves on being a learning organization.
Carrollton Area Information

The vibrant city of Carrollton lies 50 miles west of downtown Atlanta. Most notably, it is home to the University of West Georgia, as well as North America's leading wire and cable manufacturer, Southwire. Residents and visitors alike can enjoy shopping or eating on the historical downtown square, catching a live show at the outdoor amphitheater, or checking out one of the many cultural arts events throughout the year. In 2017, the GreenBelt was completed, which is an 18-mile shared-use path connecting neighborhoods, schools, parks, and shopping throughout the city. Both Carrollton City, and Carroll County school systems are ranked among the top 20% in the state.
Carrollton has a tremendous demand for rental units, with the most recent census data reflecting that roughly 62% of residents are not owner occupants. High rental demand, plus the steady increase in rental rates in 2017 shows why Carrollton catches the attention of investors.
Areas We Serve