Maintenance & Inspections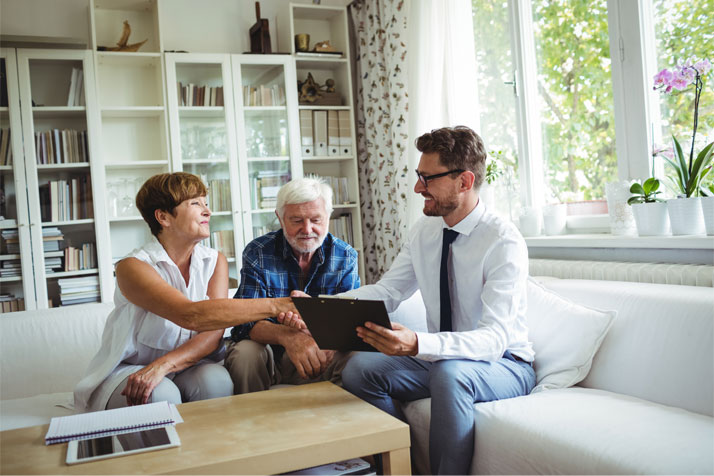 In our 40+ Years of Experience, our team has handled maintenance of all types. We rely on this experience every day making sure that maintenance and repair jobs are handled properly and promptly. Whatever the service request may be, our team can handle it.
Maintenance
Maintenance provided during occupancy is handled by in-house staff. If unique circumstances are presented, we have a network of contractors who are able to handle those calls, as well.
Vision Realty & Management uses a maintenance coordination software called Property Meld, in which management staff, tenants, and vendors can communicate together, via email or text, when scheduling work orders.
Any repairs or remodeling done on a turn (between residents), or jobs that require completion before the first resident, are handled through bidding. Vision Realty & Management will provide a bid or can gather bids on the owner's behalf. The owner has the option to choose which bid to use, and our management will oversee the tasks to completion. The owner also has the option to gather bids his/herself. This means that you as an owner are not required to use our services for this type of work, but we will still oversee the process. We do strongly recommend, however, that our maintenance staff perform routine maintenance while the property is occupied.
SCHEDULE A PROPERTY CONSULTATION
As previously stated, all recommendations for repairs/remodeling ,along with photographs, will be documented and presented to the owner. We will then go over why they are necessary for maximizing your return on investment.
During occupancy, outdoor areas (yard maintenance) are the responsibility of the tenant, unless the owner would like to set up something at the owner's expense on a routine basis. While vacant, a bidding system will again be used for required landscaping.
Inspections
We perform move-in inspections, as well as move-out inspections. Any additional inspections can be discussed and will require an additional fee. Reports are made available to owners through their owner portal (accessible through our website).
24 HOUR EMERGENCY LINE
Late-night maintenance emergency? We can handle that. We have a dedicated line for those unexpected moments.
Maximize your rental property's return on investment.... call 678-390-5727 today for your free rental analysis.